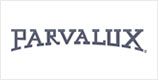 We are proud to be associated with Parvalux - UK One of Europe`s leading gear motor manufacturer.
For over sixty-five years, Parvalux has been manufacturing geared motor solutions for a wide range of OEM's all over the world. With over 18 million geared motors installed globally, we are proud of our heritage and reputation for high quality.
Like many long-standing enterprises, we have adapted through the years and today, Parvalux is a professionally-managed company with exceptionally high standards of business practice. Our original business of manufacturing geared motors sold as a standard catalogue offer, has migrated in recent years to include a focus on key industrial segments, working closely as an extension of our customers design team.
Our Products have been successfully used across the world in the following applications







We also have an online product selector which can assist you find a suitable model from our range without hassel just select in 3 simple steps (according to your application)